You are here
The Spark - September 2022
---
Dear Educators,
September always finds me optimistic and excited about the new school year, and this year is no different despite the lingering hardships of the last few years. Our students continue to need our focused support to regain the ground they lost during the pandemic, but I'm very encouraged by the results from the statewide assessments given last spring. 
Overall, our students who took the math and English language arts CMAS tests did better in 2022 than they did in 2021. Our students worked hard last year, and our families and community-based organizations ramped up their support, but I am especially proud of our educators. Despite the challenges of the pandemic and the workforce shortages that are impacting nearly every district in the state, you persevered and provided excellent instruction to your students. And we're seeing the results of your hard work with academic achievement trend lines that are once again headed in the right direction. 
We are still not back to the achievement levels seen in 2019, but given what we have all gone through, I am pleased with the progress we're making. Our third graders, for example, are only a hair away from scoring the same as the third graders in 2019. In 2022, 40.7% of our third graders met or exceeded expectations on the CMAS ELA test compared to 41.3% in 2019. This is encouraging news because we were all so concerned about the impact of the pandemic on our youngest learners, especially when it comes to reading. I am hopeful that with the continued opportunities our federal COVID relief funds provide and your hard work, we can exceed our 2019 levels and ensure more of our historically underserved students can meet statewide expectations.
In some cases our older students – especially those in the transition years from elementary to middle school and from middle to high school – continue to struggle. But I'm confident that our Colorado teachers will continue to accelerate learning for students with support from their school and district leaders and the extra funding from the federal and state governments to help address the most significant needs. 
I was also pleased to see that participation on our state tests also increased from 2021. This means we can use the assessments reliably at the state level to target supports that will benefit students who need it the most. For example, achievement gaps between historically lower performing and historically higher performing groups continued to persist in 2022. We know we can rely on the statewide data as we continue to work on resources and support to increase access and opportunities for our historically underserved students.
There is always so much work to do in the world of educating students. At this time of the year, I am filled with optimism about the opportunities ahead to engage our students and develop enriching learning environments where all kids are excited to learn. 
Thank you for your dedication over these difficult years. I see you, and I know how much you've given. I will always be proud to be part of Colorado's extraordinary education community. 
Sincerely,
Katy
---
Congratulations to the seven finalists for the 2023 Colorado Teacher of the Year
Meet Colorado's seven finalists for the 2023 Teacher of the Year:
Jimmy Day, the band director and instrumental music teacher at East Middle School in Aurora Public Schools.
Tobias DeHerrera, a first-grade teacher at Mountain View Core Knowledge School in Canon City's Fremont RE-1 School District.
Whitney Gaskill, a fourth and fifth grade teacher at Silverton School in San Juan School District 1.
Theresa James, social studies teacher at Vista Ridge High School in Colorado Springs' District 49.
Paulina Lerma, an ELA-S teacher at Green Valley Elementary School in Denver Public Schools. After being considered for the Teacher of the Year award, Lerma accepted a position as the assistant principal at South High School in Denver. Because she is no longer a classroom teacher, Lerma is unable to be named the sole Teacher of the Year finalist.
Rocio Meli, a seventh and eighth grade Spanish and eighth grade English language development teacher at Castle Rock Middle School in Douglas County School District.
Scott Wheeler, the choir and drama teacher at Kinard Core Knowledge Middle School in Fort Collins' Poudre School District RE-1.
The sole finalist for Colorado's 2023 Teacher of the Year will be announced by the end of October. In addition to representing the entire profession for Colorado, the winner will become the state's nominee for the National Teacher of the Year awards. The national program is a project of the Council of Chief State School Officers. Visit the National Teacher of the Year program webpage for more information.
Visit the Colorado Teacher of the Year webpage for more information about each of the candidates and the program.
---
State assessments show improvement over 2021
Results from state assessments taken last spring were released on Aug. 17 and show improvements over the previous year.
Here are notable highlights from the results of the Colorado Measures of Academic Success tests and the PSAT and SAT:
Participation in CMAS improved since 2021, approaching levels seen in 2019 for most grades.
Scores improved from 2021 for most grades that took the math and English language arts CMAS tests; however, those scores declined from 2019 in almost every grade level and subject area.
On the third-grade English language arts CMAS test, nearly the same percentage of students met or exceeded expectations in 2022 as they did in 2019 – 40.7% in 2022 compared with 41.3% in 2019.
The biggest drop was on the PSAT 9 math test, in which the percentage of ninth graders who met or exceeded expectations fell 8.8 percentage points from 2019.
The 2022 Academic growth results reinforce the same state trends seen with achievement.
Read more about the release of the assessment and growth scores from the Aug. 17 news release.
---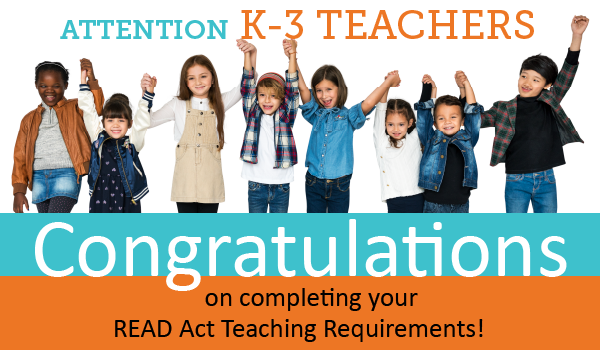 ---
CDPHE releases 2022-23 COVID-19 school guidance
The Colorado Department of Public Health and Environment recently released the Practical Guide for Operationalizing CDC's School Guidance for the 2022-2023 school year.
 This guide includes minor changes that CDPHE made to simplify and clarify the guidance released in February 2022, which encouraged schools to transition to a routine disease control model for COVID-19 and outlined strategies for K-12 schools to implement as they moved away from individual case-investigation response. 
A routine disease control model focuses more on responding to clusters of cases, outbreaks, and evidence of ongoing transmission in schools, and less on individual case investigation, contact tracing, and quarantine following routine classroom exposures.
There are no new requirements for the 2022-23 school year and the updated guidance outlines how schools will work directly with their local public health partners to make decisions about mitigation strategies in response to increases in cases and absenteeism that align with their local communities and conditions.
As has been the ongoing recommendation, students, staff, and volunteers who test positive should isolate. Schools and child care facilities should continue to alert students, staff, and parents of known classroom cases, outbreaks and exposures.
---
Social studies standards continue to be reviewed and revised
The update of the Colorado Academic Standards continues with a current focus on renewing the social studies content. 
The State Board of Education is required to review and revise the standards on a rotating basis every two years. In April, the Colorado State Board of Education approved revisions to the arts standards – which included visual arts, music, dance, drama/theater arts. Initially, the arts and social studies standards were on the same review and revision cycle. However, the timeline for the social studies standards was extended to allow the state board to study each implementation area required by legislation to be included in these standards. At its August meeting, this focus was on the Holocaust and genocide studies.
Last year, the state board adopted standards for the Holocaust and genocide studies as required by House Bill House Bill 20-1336. Additions were then proposed by a committee of educators, and the board recommended further changes at its meeting last month. 
These amendments will be included in the final recommended revisions to be presented to the board by the end of this year. Each school district and charter school will have until the  beginning of the 2024-25 school year to implement the revisions to the standards. However, local education providers must incorporate Holocaust and genocide studies into an existing course required for high school graduation by July 1, 2023. 
For the next step of the social studies standards review process, the board will review the personal financial literacy section of the standards at its September meeting. In October, the board will deliberate media literacy and civics standards required by House Bill 21-1103 and Senate Bill 21-067, respectively. 
The conclusion of this round of the review and revision process is expected in November with recommendations from the History, Culture, Social Contributions and Civil Government in Education Commission created by House Bill 19-1192.
---
CU offers mental health support for Colorado teachers
The University of Colorado's School of Psychiatry last year created a website dedicated to helping Colorado's educational workforce, including a well-being support line for any Colorado teacher. The website and the help are back for a new school year.
Educators will find resources that are intended to help people cope with the stresses of their jobs. The well-being support line will be open Monday through Friday from 8 a.m. to 7 p.m. Monday through Friday and 9 a.m. to noon on Saturdays starting after Labor Day. This phone line is available for venting, validation, problem solving and finding resources. The number is 303-724-2500. The support line is also available via text.
Other programs include an asynchronous/self-paced learning program; Zoom workshops/support groups; in-school workshops; and individual/group support sessions. These services are free to any educator (teacher, administrator, support staff, etc.) anywhere in Colorado.
---
Additional news and resources
Stipends, scholarships and other awards available for in-service teachers
Multiple opportunities for stipends, scholarships and other awards are available for in-service teachers, aspiring teachers, substitutes, special service providers and tutors. CDE has compiled a list of those opportunities here.