You are here
The Spark - December 2020
Jump to a section:
---
Dear Educators,
As we wrap up the year, I think we can all agree that 2020 has been extraordinarily tough on all of us. From the deadly pandemic and the global movement for racial justice to the wildfires and the tumultuous presidential election, we've all been under stress and overworked. I am ready to say goodbye to 2020.
But I'm also aware that 2020 has taught us much. 
It has given us insight into ourselves and our communities. It has taught us how interconnected we all are. It has highlighted the tremendous ingenuity and skill of educators who had to turn on a dime and learn new ways to teach our students in strange, new formats.  And it has reminded us that kindness, patience and gratitude make us stronger. 
Expressing gratitude is especially important to me, and I want to tell you again how incredibly grateful I am to all of you for your enduring commitment, your flexibility and your bravery during this terrible pandemic. 
We just completed a new inventory of districts' needs that provided additional insight and data about the challenges you continue to face as you strive to serve your students. Schools are facing critical shortages in not only classroom teachers and special education teachers but also substitute teachers, bus drivers, janitorial staff and cafeteria staff. The survey also revealed that the stress of the last year is taking a toll on the health, including mental health, of students, educators and administrators.
We used the results of the original needs inventory conducted last fall to focus significant resources on expanding broadband access for students learning from home. Based on the latest inventory, roughly half of the need for wifi-enabled devices and home internet access is being met. Thankfully, the legislature just allocated another $20 million for additional support for broadband access to help us continue meeting these needs.
We also adjusted numerous state policies and rules to provide schools and districts with more flexibility during this ever-changing situation, and we expanded resources for both educators and families for teaching and learning remotely.
My hope is that this latest inventory can help us in our continuous discussions with policymakers and philanthropists on bold actions that can be taken to not only support our educators and school systems right now but also position us to come out of this pandemic stronger and more able to meet the needs of all students, especially those students who need our help the most.
Please know that I welcome your suggestions for how we can better support you, our educators, and meet the needs of all students now and for when this is all over. Share your ideas with me at commissioner@cde.state.co.us. 
I wish you a restful holiday season and a new year full of hope. 
Katy
---
Teachers get extension on READ Act training requirement
Colorado K-3 teachers will have an additional six months to complete training required by the READ Act, the State Board of Education decided in November.
Now, K-3 teachers will have until Jan. 31, 2022, to complete their training requirement on evidence-based reading instruction, which is mandated by changes the legislature made to the READ Act in 2019. Previously, the requirement deadline was the beginning of the 2021-22 school year.
Only 40% of Colorado's third graders meet expectations on the Colorado Measures of Academic Success tests in English language arts. Research has shown that students need to learn at grade level by the end of third grade for future academic success.
The Colorado Reading to Ensure Academic Development Act was passed in 2012 with the goal of dramatically improving reading for our youngest learners. Since then, however, Colorado has seen only a 2% increase in third graders meeting or exceeding expectations on the Colorado Measures of Academic Success tests in English language arts. In addition, statewide data shows only a 1% reduction in the number of students identified with a significant reading deficiency. 
The READ Act aims to ensure all students can read at grade level by the end of third grade. In 2019, the legislature unanimously approved several changes to the READ Act to help educators support reading success among our state's youngest learners. Not all of Colorado's educators have had the opportunity to learn the science of teaching reading in their teacher training programs, so one of the changes to the READ Act required training on the latest evidence-based reading instruction strategies for all K-3 teachers. 
Teachers have several options for completing the training, including a no-cost option provided by CDE. Teachers can explore and sign up for virtual synchronous or an online asynchronous options on the CDE website. 
In addition, CDE is working on a system for teachers to submit documentation showing they have met the training requirement. More information on that system is coming soon. 
Click here for Frequently Asked Questions on the K-3 teacher training.
---
Stakeholders do not reach consensus on CMAS math, ELA tests for this spring
A stakeholder group made up of teachers and other education leaders from across the state couldn't reach consensus on whether the springtime administration of the Colorado Measures of Academic Success exams in English language arts and math should occur in 2021.
The group was convened in response to legislation to offer recommendations on education issues that have been impacted by the COVID-19 pandemic, including assessments, accountability and educator evaluations. Final decisions are up to the legislature since these matters are tied to state law. 
However, the group was able to reach consensus on several other issues. The group's final report recommends the state administer the PSAT and SAT exams to the extent that local health orders allow, but said CMAS tests in science and social studies should be cancelled this spring. 
Additionally, the group recommended the School and District Performance Frameworks should be paused for the 2021-22 school year, allowing school's and district's rating to be rolled over from 2020. The 2020 ratings were previously rolled over from 2019 because assessments were not given in spring 2019 due to the pandemic. 
The group also said educator evaluations should be based 100% on their professional practice score for the 2020-21 school year only. 
More information from the Stakeholder Group may be found on the Stakeholder Group webpage, including the final report, all meeting recordings, slide deck presentations, Zoom chat box notes, and all meeting materials.
---
Legislation to provide $20 million for broadband to connect students
In a special legislative session called to provide Coloradans with COVID-19 relief, the legislature passed a $20 million bill to help connect students with broadband. 
HB20B-1001, Grants To Improve Internet Access In P-12 Education, sponsored by Reps. Mary Young and Matt Soper, will dedicate $20 million towards increasing the state's broadband capacity – connecting more students to their teachers so that they can learn safely in the months ahead. 
The bill expands on CDE's Connecting Colorado Students Grant program to provide funding to districts and charter schools for broadband service and other technology for increased internet access for students, educators and other staff. CDE had previously allocated $2 million from the federal stimulus funds to provide grants to expand broadband access.
Additionally, HB20B-1002, Emergency Relief Programs For Child Care Sector, was approved to provide relief for the child care industry, including school-based programs that are not fully funded by the state or federal government. 
---
Colorado Teacher of the Year Hilary Wimmer looks back at 2020
As Hilary Wimmer's term as Colorado's Teacher of the Year comes to an end, we asked her to reflect on 2020, a crazy year to say the least. Wimmer is a business teacher at Mountain Range High School in Adams 12 Five Star Schools.
SPARK: Have you had fun as Colorado's Teacher of the Year? What were some of the highlights? 
Wimmer: This was an incredible year. Being honored as Colorado Teacher of the Year is one the greatest moments of my life. I will never forget the smiles on the faces of my family and students when the announcement was made. In February, I had the honor of visiting the Google Campus in California and meeting fellow Teacher of the Year honorees from every state. These educators are all truly remarkable and have inspired me. This national network of teachers has been an amazing bright spot throughout the year. We continue to work remotely together with the common goal of delivering engaging, high quality instruction during uncertain times. These peer educators provide invaluable resources and best practices for all types of learning models. 
 SPARK: What were some of the challenges you overcame this year?
Wimmer: During the months of March and April, my husband and I became very sick with the virus. When you realize you are sick during the midst of a pandemic, it is a terrifying feeling. The news makes you feel even worse. My husband and I were both teaching, and we were incredibly exhausted. We both agreed that we would not tell any of our students we were sick because we didn't want to scare them. We had to put on our game faces every day for our students. In addition, we were worried about how we would have the strength to take care of our own children. 
SPARK: How have you stayed connected with your students during the pandemic?
Wimmer: My husband and I tried to participate in every social media challenge the school offered. We figured that being visible on those platforms was one way our students could see us and remember we were there to support them.  We also have a very active High School of Business Program with a DECA Officer team. We have hosted a variety of virtual conferences, chapter social media challenges, Tik Tok dance challenges and peer breakout activities.
This semester, I worked on getting my ninth grade students connected with mentors who were in the High School of Business Program. My 11th grade students are currently mentoring all my ninth grade students and have even worked with them on virtual job interviews.
 We also have fun connecting in our virtual class. I always try to plan some time for fun breaks to build community. For example, last week we tried some impossible yoga moves virtually. We laughed a lot, but we were unable to complete the impossible moves!  
 SPARK: After serving as a spokeswoman for Colorado's teachers, what do you think the main issues are for the state's educators?
Wimmer: The main issue is what I like to refer to as SOS: Save Our Students. Right now, many students are suffering from anxiety and depression that have been caused by long-term periods of isolation. In the past, when we educated our students and staff about depression, we discouraged them from being isolated. We would encourage them to go spend time with friends and family. Unfortunately, now we must tell everyone to isolate and to, at least physically, stay away from people. There is an urgent need for our educators to make sure every student feels like they are being seen and valued. We need to find unique ways to help our students virtually connect to their peers and provide mental health support practices and tools for all students. In addition, schools should have a way to educate students so they understand and know the process to seek help immediately if they are experiencing a safety or mental health crisis.
 SPARK: What is the most surprising thing you learned while serving as Teacher of the Year?
Wimmer: The most surprising thing about this year is how quickly we had to transform education. We
must congratulate the incredible educators, school staff members and education leaders. We worked together to reimagine classrooms and learning overnight. We have seen classrooms start in one model and transition to new models within days. This is truly incredible! While we still have room for growth and improvement, we need to stop and look back to honor the accomplishments of education during the 2020 crisis. Colorado educators care about our students and were willing to do anything possible to continue educating our children during the pandemic. 
SPARK: As your stint comes to an end, is there anything you want to say to the state's teachers?
Wimmer: The pandemic has been physically and emotionally challenging for everyone. There are many memes that help remind us about the crazy events of this year. We have a choice about how we view 2020. We can view it negatively or we can focus on the positive aspects. I want to look back at 2020 as my greatest year of personal growth and improvement. We cannot control the pandemic, but we have full control over our actions and thoughts. As Colorado Teacher of the Year, I am committed to improving one thing in my life by one percent every single day. I want to emerge from the pandemic as the best version of myself.
SPARK: What would you say to teachers who are thinking of nominating themselves or others to be Teacher of the Year?
Wimmer: Representing Colorado teachers is an amazing honor. I would like to encourage all teachers to nominate an outstanding teacher in your building. Nominating someone is the best gift you can give your fellow educator or one of your children's teachers. 
SPARK: What do you have planned next?
Wimmer: My goal is to emerge from the pandemic as the greatest version of my professional self. Right now, I am working on creating a personal finance podcast for young adults that will teach them the basic financial literacy they need to be financially stable in their future. My goal is to prevent our youth from making many of the financial mistakes that adults make. The pandemic has created additional financial pressures for our youth, so I want to help them. I plan to continue working at the state and national level to find a way to provide access to financial education for every U.S. student.
---
Announcements
e-Licensing will be offline Dec. 23 - Jan. 5
To prepare for the release of a new and improved eLicensing system, the existing system, including all licensing functions, will be unavailable from Wednesday, Dec. 23, to Tuesday, Jan. 5. License holders with credential expiration dates in December 2020 should log into the existing eLicensing system to renew their licenses as early as possible but no later than Tuesday, Dec. 22. However, license holders unable to renew ahead of the scheduled system downtime will not be penalized for expired licenses and should submit their renewal applications as soon as they can after Tuesday, Jan. 5.
Resources to better understand PD requirements
The Educator Talent division has developed a resource for educators and districts to better understand the overlapping educator professional development requirements (Special Education, English Language Development, READ Act, etc.). Find the information here: http://www.cde.state.co.us/educatortalent/educatorpdrequirements.  
CDE makes it easier to become a substitute teacher
We're looking for accomplished professionals, career changers, recent college graduates, and graduating seniors who want to become substitute teachers today. If you know anyone who would want to step into this role, please have them apply here: https://www.cde.state.co.us/educatortalent/stepintosubstituteteaching.
Apply to be on the Standards Review and Revision Committee
Educators in the content areas of social studies, dance, drama/theatre arts, music and visual arts are encouraged to apply to take part in the review and revision process for the Colorado Academic Standards by joining the review committee. Apply by Wednesday, Jan. 11, for consideration. Visit the Colorado Academic Standards Review and Revision webpage for more information.
 
---
Additional news and resources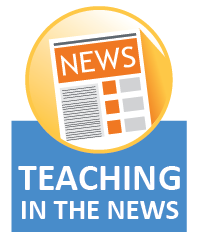 ---