You are here
Spark - October 2020
Jump to a section:
---
Dear Teachers,
The leaves are turning and the weather is getting cooler but that's about the only normal thing happening this fall. It's a year like no other. Teachers have been dedicated and determined in the face of a relentless barrage of changes and challenges, and I am so incredibly grateful for the work you're doing to support students this year.
We are all worried about how our students are doing with the changes this year -- some students are learning at home, some are in school with lots of new health safety protocols and all have been impacted in some way by the COVID-19 pandemic. I know some families have struggled to get their kids to school every day, and I've heard about families deciding to "redshirt" their kids this year. 
This has me very concerned. 
I believe that children need to be enrolled in school where their learning can be supported by dedicated teachers and where they can connect with friends, caring adults and receive resources like nutritious meals and other services. 
That's why Gov. Jared Polis and I issued a call to action recently for parents, community members, and businesses to work together to support parents and students and encourage children to engage in school every day. Whether instruction is remote or in person, school is the place where children can thrive, especially during such turbulent times. 
Please join us in this campaign by sharing it with your networks of community organizations and families, so that we can ensure that every student is learning in school this year. You can also check out a list of recommendations and information about what other schools are doing to support student engagement in school this year on CDE's dropout prevention framework.
While ensuring students are enrolled and engaged in school is an important effort this year, we are also working hard to provide schools and districts flexibilities to develop creative and innovative strategies to support student learning. In addition, we are working with a stakeholder group to make recommendations to the legislature and State Board of Education on what the rest of the school year looks like, including topics such as how we will handle statewide assessments this spring and what accountability and educator evaluations will look like.
Clearly, without assessments last spring, accountability and educator evaluations will be different this year. The stakeholder group, which was authorized by the legislature, has recommended that 100% of educators' evaluation be based on their professional practice score this year. The stakeholder group is also recommending that we forego our state social studies tests that are typically given on a sampling basis to grades four and seven. 
At this point, the stakeholder group's recommendations are just that -- recommendations that will be sent to the legislature for consideration. You can follow the stakeholder group's ongoing work via our website. They will take up CMAS testing, SAT/PSAT assessments and school and district accountability in the coming weeks. 
While we have educators on the stakeholder group, we also want to hear feedback directly from you. Check back on the stakeholder group's webpage for information about how you can provide direct feedback to the group.
Thank you again for creative problem-solving on the myriad of challenges you've faced delivering high quality instruction to your students this year, thank you for helping your students manage all the changes in their lives, and thank you for the actions you take every day to support your students and help them feel connected to their school and to a caring adult. 
Best,

Katy
---
Read With Me campaign encourages early reading
To increase awareness of the importance of early literacy, CDE is embarking on a public awareness campaign to encourage and empower parents to make reading part of their daily routine with their children. As part of the campaign, parents and caregivers will be encouraged to find opportunities to read with their young children beginning long before they start school.
The stark reality is that more than half of all Colorado third-graders don't meet grade-level expectations when it comes to reading and research shows that students who struggle with reading by the end of the third grade rarely reach the academic level of their grade-level peers and are four times more likely to drop out of high school.
In 2019, the Colorado legislature passed legislation to put more focus on early literacy and included the public awareness campaign as part of the initiative.
It is important for parents to understand they do not need to be teachers and don't have to spend hours reading every day in order to foster interest. Singing songs, playing games, reading street signs and pointing out the names of common items also help to build a child's vocabulary and develop eventual reading ability.
Research has confirmed that parents today want what's best for their children, yet they are incredibly busy and may often have trouble finding time or energy to read with their young children. The campaign's theme places reading on the same level as other fundamental needs of young children -- food, water, shelter and love.  
The campaign will include social media, digital video, broadcast television advertising and a website at ReadWithMe.Today that provides parents with tips and resources to support their children's reading progress. The website includes materials parents, community members and organizations can use to support reading at home. Youth serving organizations and libraries will be engaged to spread the word and help encourage parents. 
You can help support the campaign by sharing the ReadWithMe.Today website with parents of young children.
---
Notes from the Field: Teacher Jocelyn Nguyen-Reed
Jocelyn Nguyen-Reed is a computer science teacher at Cherry Creek's Innovation Campus in the Cherry Creek School district. She is also a member of the Commissioner's Teacher Cabinet. We asked Ms. Nguyen-Reed to reflect on the first part of this unusual school year. 
The Spark: First, can you tell us a little bit about yourself? What do you teach, where do you teach and how long have you been a teacher?
Jocelyn Nguyen-Reed:  I teach cybersecurity and programming at Cherry Creek Innovation Campus (CCIC) in Cherry Creek School District. This is my 11th year as a teacher. Before helping to plan and open CCIC (we are in our second year with students), I taught computer science for eight years at Cherry Creek High School.
The Spark: Tell us about the challenges this school year has presented and how you are working to overcome those challenges?
Nguyen-Reed: The biggest challenge this school year has been trying to balance the needs of my students, my staff, and me/my family. Learning and teaching new platforms for instruction/meetings/etc., implementing both in-class lessons (but with COVID safety protocols) and online lessons that are meaningful and engaging while trying to prepare students for certification, staying focused on students' well-being, and trying to stay kind to myself through the process -- it's been overwhelming! The last several weeks have been nothing short of a roller coaster, but I'm trying to focus on getting enough sleep, checking in on students regularly, and changing my internal dialogue to remind myself that what I am able to get done in any given week is enough.
The Spark: What advice would you give other teachers who are experiencing challenges?
Nguyen-Reed: My best advice (that I'm trying to work with myself) is to make sure to take care of yourself. Try to get enough sleep, get outside/active when you can, and choose time with the people who nourish you. Know that you are not alone and that you do have people you can lean on to get you though. All you can do is your best, and yes, it is enough. 
The Spark: How are you making connections with your students and how are you keeping them engaged?
Nguyen-Reed: I have tried to keep open lines of communication with my students and give them lots of opportunities to share how they are doing with me. Whether it's an in-class check-in or emails/Remind messages/etc. during the week, I do my very best to be available and responsive to them and their needs. When I hear their stress, I dial back in my class. I listen to their feedback and try to keep the class fun, where they are learning, but are not overly stressed. Keeping classes engaging is a struggle with the COVID safety protocols, and the diversity of their remote learning situations make it challenging for many of them to stay focused at home. I'm still trying to figure out the engagement part, especially for in-class work (to try to make their time there worthwhile).
The Spark: You are a computer science teacher and we are all on computers now. Can you provide advice to teachers about their online teaching?
Nguyen-Reed: Take it one new platform at a time. There are a million tools out there that are great and can positively add to your online teaching, but don't feel like you HAVE to use them all. Pick one or two, learn them, tinker with them, get into your groove with them. Got that? Great! Then consider another one. Technology is great, but too many tools and platforms can be confusing for both you and your students. Take it one at a time at the pace at which all of you can adapt.
The Spark: Are there any positive outcomes to all of this?
Nguyen-Reed: Many of us are learning some of the real power of technology and getting creative with how to connect with and engage students. I hope in this process that we are really identifying the things that matter most for the health and well-being of our students, families, educators, and society. 
---
The Colorado Department of Education has developed a number of options for kindergarten through third-grade teachers to meet the new professional development requirements in the READ Act. 
Part of legislation passed in 2019 to improve early literacy rates, the changes to the READ Act require K-3 teachers in Colorado to receive additional training in evidence-based reading instruction by the beginning of the 2021-22 school year. 
Teachers need to meet this training requirement only once. It is specifically for K-3 teachers who are responsible for literacy instruction and may include the main instructor for a class, an instructional coach, reading interventionist, special education teacher, Title I teacher or others who play a critical role in teaching reading.
CDE is providing both asynchronous and synchronous training at no cost to teachers. Find out about the online training here or the face-to-face training here.
Teachers also can complete a district- or BOCES-led training or a training program included on the CDE Advisory List of Professional Development that has been designed to meet this requirement.
Additional options for teacher to complete this requirement:
Teachers who have a Colorado Reading Teacher or Reading Specialist endorsement already meet the training requirement. Click here to explore the reading endorsements.
Teachers may take and pass an authorized reading content assessment or pass a Praxis Teaching Reading: Elementary 5205 exam (approved in April 2020) with a score of 159 or above. See the board approved assessments here.
Teachers may submit to CDE evidence that they successfully completed an undergraduate or graduate course in teaching reading. (CDE is currently creating a system for teachers to submit documentation of meeting the requirement.)
Teachers may submit to CDE evidence they successfully completed a course in teaching reading appropriate for license renewal.
The department has received requests for flexibility in the requirement given the added challenges teachers face as they adapt to remote instruction during the COVID-19 pandemic; however, the State Board of Education at a recent meeting affirmed its commitment to the new requirements for teachers to ensure that all students have teachers who are trained in evidence-based reading instruction before the 2021-22 school year.
More details about the requirement are available on the CDE website. 
Click here for Frequently Asked Questions on the K-3 teacher training.
---
Colorado schools are struggling to find substitute teachers, which has led the state to begin a push to get people to sign up to become substitute teachers. Due to the pandemic, districts say they will need at least 10-20% more substitutes this year. Substitute teachers are needed everywhere, but particularly in the larger school districts located on the front range and southern parts of the state.
Do you know someone who would be great at stepping into your classroom and supporting your students while you are out? If so, here are some reasons you can share with them why now is the best time to start on the path to becoming a substitute teacher.
It is easier than ever to get authorized
For the 2020-21 school year, a one-year substitute authorization is available and only requires a high school diploma or equivalent qualification and a passed fingerprint-based background history. This is the ideal option for college students and graduates, individuals between jobs or those considering a career change. This process allows substitutes to step into the classroom through June 30, 2021, in any accepting Colorado school district, BOCES, charter or approved facility school.
Applying is as easy as 1, 2, 3:
Substitutes can make up to $200 per day.
While compensation varies from district to district, substitute teachers can make between $100 and $200 a day. This is a great way to supplement income while getting to work with students.
Students need substitutes now more than ever.
COVID-19 has thrown all new challenges at teachers and students. Now more than ever, our school communities can use support of substitute teachers to ensure each student continues to receive access to high-quality education.
---
Students thrive with strong family-school partnerships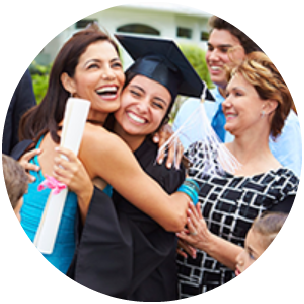 It has been proven over and over again that students thrive when schools create strong partnerships with their families and the community, but how is this achieved during a pandemic when schools are operating remotely?
Every year, CDE, in collaboration with the State Advisory Council for Parent Involvement in Education, compiles the best examples from around the state in its Promising Partnership Practices booklet, which features a collection of initiatives from districts and schools on how they work with families and community partners to boost their students' success. Even though many schools are still operating remotely and restrictions are in place in those that are open to in-school learning, the framework for how to create a successful family-school-community partnership still applies.
Create an inclusive culture
Build trusting relationships
Design capacity building opportunities
Dedicate necessary resources
Here are examples of excellent family-school partnerships collected this year:
DPS Office of Family and Community Engagement Staff made personalized phone calls to help connect families with support services during COVID-19 shutdown.
Poudre High School's Graduation Ceremony, which allows English learners to be recognized for their accomplishments as well as to give them a chance to thank those who helped along the way, continued during COVID-19 with roses delivered to the graduates' homes.
Aurora's Office of Autonomous Schools staff conducted virtual home visits by phone or virtually from April to May to gauge social-emotional health as well as if families needed support. The team made 3,668 connections, resulting in 232 applications for rental assistance, 687 referrals to Community School Coordinators and 170 referrals to Community Health Navigators at Children's Hospital.
---
Colorado Free Application Day is Oct. 13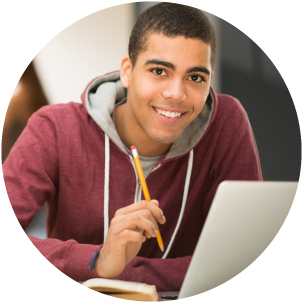 High school seniors should be preparing their applications in advance of Colorado Free Application Day on Tuesday, Oct. 13, which is when students can apply to all public colleges and universities and some private institutions for free. View Gov. Polis' announcement.
"Earning a certificate or degree gives Coloradans the best shot at good jobs during the economic challenges caused by the pandemic," said Gov. Polis. "By eliminating the cost barrier, more Coloradans will have the opportunity to pursue their passions. We need everyone's talent and bold ideas to make Colorado the best we can be." 
During last year's campaign, students turned in nearly 44,500 applications, half of which came from students of color and a third from first-generation students. Statewide, 2019 application submissions were up 100% compared to 2018. 
Colorado Free Application Day aims to improve access to further education and training, which is becoming increasingly critical for Colorado's economy and workforce amidst the global pandemic.
Find fee waiver directions on the Colorado Department of Higher Education's website.
---
Announcements
Online training to help teachers support students
Students have faced changes, challenges and loss during the pandemic, and the stress may be impacting their ability to succeed in school. The following professional development opportunities are designed to help teachers expand their capacity to support students through these difficult times. Some of the sessions started last month, but teachers can still join into these virtual sessions hosted by national experts. This information will be updated and linked on CDE's webpage.
TEACH Colorado celebrates Hispanic Heritage Month
TEACH Colorado is celebrating Hispanic Heritage Month from Sept. 15 through Oct. 15 by honoring the stories of educators with Spanish, Mexican, Caribbean, Central American and South American heritage who bring vision and leadership to their schools. These educators believe that teaching is a call to action—and prove that their unique backgrounds, experiences and skills can change lives. Read the stories on TEACH Colorado's website. 
Current and aspiring teachers are encouraged to submit story contributions that reflect on any of the following themes:
The immigrant experience is deeply American, and teachers, school leaders and curriculum should reflect that experience.
Bilingual education and English Language Learner programs support educational equity and justice.
Culturally responsive pedagogy supports educational equity and justice.
Compensation for articles and multimedia that are selected for publication is available. Email Annette Konoske-Graf, senior program manager for TEACH Colorado, for details at akonoskegraf@teachcolorado.org.
TEACH Colorado has also announced the next round of its TEACH Colorado scholarship program, which will reward $1,000 to a future teacher to use toward tuition with any of TEACH Colorado's educator preparation program partners. Visit the TEACH Colorado Scholarship webpage for full details.
CASE professional learning opportunity 
The Colorado Association of School Executive's well-regarded LEAD (Leadership, Equity and Diversity) Program is accepting applications for 2020-21. The program consists of five seminars, each one designed to help educators identify their strengths as an emerging leader and to develop an action plan for pursuing leadership positions. The cost to participate is just $75 total and is made possible by generous sponsorship support.
The first seminar will be held in November and the last one in March; with topic areas as follows:
Seminar 1: Is a Leader in You Waiting to Be Discovered?
Seminar 2: The Promise of Leadership
Seminar 3: Teacher Leaders as Advocates for Change
Seminar 4: Discovering the Skills, Qualities and Tools it Takes to be a School Leader
Seminar 5: What's Next? Developing an Action Plan
Applications are due to CASE no later than Friday, Oct. 16. Visit the CASE website to apply or learn more. For questions, contact CASE Director of Professional Learning and Operations Carrie Yantzer at cyantzer@co-case.org.
---
October Events
For most people, October means fall festivities, like visiting a pumpkin patch, going to see the beautiful fall leaves and dressing up for Halloween. For those in education, October also means awareness, prevention and appreciation celebrations all month long. To help you stay informed about all of these important happenings, we put together a list for you.
October month-long events
October National Weeks
World Space Week October, Oct. 4-10, is a celebration of science and technology and the contributions of these two areas of study to our society. Learn how to get involved and organize an event at your school.
Classified School Employees Week, celebrated during the second week of October, appreciates classified staff who often work outside of the classroom to enable teachers and administrators to focus on teaching and learning. This includes staff who work in front offices, in school lunchrooms, in janitorial and maintenance services and so much more.
Earth Science Week, Oct. 11-17, helps increase public understanding and appreciation for the Earth sciences and encourages stewardship of the Earth. Find educational resources and tools to plan an event.
National School Lunch Week, Oct. 12-16, promotes the importance of a nutritious school lunch and the impact this can have on a student's health and success in school.
National School Bus Safety Week, Oct. 19-23, recognizes and appreciates all school bus drivers and school transportation professionals who are focused on school bus safety and security. Recognize your school bus drivers this week! This year's theme is "Red lights mean stop."
October National Days
National Stop Bullying Day – Wednesday, Oct. 14,  brings together students, families, and educators in an effort to stop bullying. Helpful ideas can be found here.
---
Online Learning Resources
CDE created a host of  resources to help teachers who are teaching students who are online. 
Study: More social studies in elementary school may produce better readers, Chalkbeat, Sept. 23, 2020.  
Despite COVID-19, St. Vrain students, partners reintroduce redbelly dace into the wild, Longmont Leader, Sept. 2, 2020.
How teachers can foster community in online classes, Wired Magazine, Sept. 25, 2020. 
---