D
Determining children eligible for free school meal benefits, based on documentation obtained directly from appropriate state or local agencies or other authorized individuals, without the use of a free and reduced price school meals application.
---
Direct Certification Trainings
Direct Certification Regional In-person Training

​Required for new staff only; highly encouraged for  IT/technology staff working with Direct Certification.

Four (4) hours of annual training hours. 

Direct Certification Online Training  - coming soon for 2018-2019.

Direct Certification training is required for new users only. 
Training registration is no longer required
Two (2) hours of annual training hours.
Certificates of completion are required to be emailed to Rachael Burnham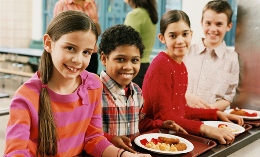 ---
Direct Certification Letter Templates
Spanish Translations
Direct Certification Annual Forms
Direct Certification of Migrant Students
Direct Certification Resources
File Conversions
File Layout
USDA Memos
---
For additional information, contact Rachael Burnham.
---