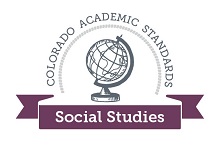 Teaching the Personal Financial Literacy expectations embedded within the Colorado Academic Standards is supported through a wide array of free instructional resources. This webpage lists just a few of these resources and will be updated regularly.
If you are an educator in Colorado and have suggestions for a great free resource please email Stephanie Hartman.
The resources provided on this website are intended to provide a quick access list for educators to use in a way that supports their instructional planning. Provided resources should be previewed and used with teacher discretion. Because this page contains resources outside of the CDE website, CDE cannot control changes in outside content and listing these resources does not indicate an endorsement by the Colorado Department of Education. 
---
EverFi Financial Literacy
EverFi provides courses using the latest in online technologies – video, animations, 3D gaming, avatars, and social networking – to bring complex financial concepts to life for today's digital generation in two courses. EverFi™ Financial Literacy for 9-12 grade students is fully assessed, meets all Colorado Financial Literacy Standards for high school, and contains 10 modules covering a range of topics including credit scores, budgeting, insurance, credit cards and more. Vault Understanding Money is a 4-6 grade course that teaches critical foundational concepts in financial literacy. 
The Federal Reserve
The Federal Reserve education site provides numerous resources for teaching about financial literacy, economics, and banking. All resources and lesson plans are free. Additionally, many of the Federal Reserve Banks have their own education sites with free educational resources:
Financial Education for Kids
A CNN article and lesson plans entitled "Money 101." Geared towards teaching students fiscal responsibility. There are over 20 free lessons on everything from making a budget to the basics of investing.
Financial Fitness for Life
A new multifaceted, comprehensive economic and financial literacy program for grades K-12. Throughout this web site you'll find valuable information about the different components of the program and how teachers, parents, and students can put the materials to use.
Foundation for Teaching Economics
FTE programs introduce young individuals, selected for their leadership potential, to an economic way of thinking about national and international issues, and promote excellence in economic education by helping teachers of economics become more effective educators. The Foundation for Teaching Economics is pleased to make available to teachers the content outlines, classroom activities, and teacher materials (demonstration videos and lecture presentations) for all of our residential, one-day, and online curricula.
Junior Achievement (JA)
K-12 programs focus on financial literacy, entrepreneurship and workforce development. These programs, delivered by volunteers, complement what is being taught in the classroom every day and meet the new Colorado Academic Standards. Through JA, educators are able to access a network of 5,000 knowledgeable adult role-models who volunteer to bring JA's hands-on programs to life and bridge the gap between what students learn in the classroom and the real world. JA programs are free to schools.
Mathematics & Economics: Connections For Life
Mathematics and economics naturally complement each other. In today's era of interdisciplinary studies, this new curriculum- created especially for mathematics teachers-hits the educational target by showing how mathematics processes and concepts can be used to develop economics and personal financial knowledge. Mathematics teachers do not need to have a background in economics in order to implement the curriculum.
The Mint
The Mint provides tools to help parents, as well as educators, teach children how to manage money wisely and develop good financial habits: the building blocks for a secure future.  It provides a fun and interactive way to learn about all the things people do with money: earning, saving, spending, investing, donating, and borrowing.
National Endowment for Financial Education
NEFE is a non-profit foundation dedicated to helping all Americans acquire the information and gain the skills necessary to take control of their personal finances. NEFE's flagship program has promoted financial literacy to teachers and students for more than 25 years by providing an award-winning, evaluated, noncommercial financial education curriculum—complete with free classroom materials and lesson plans.
National Financial Educators Council
The NFEC provides financial education solutions to individuals, schools, businesses, families, government and non-profit organizations around the globe to improve financial literacy. The NFEC offers comprehensive financial education services including: funding, promotion, education, measurement and programs for individuals
Operation HOPE
Operation HOPE is a national non-profit that aims to empower individuals and elevate their dignity, hope, and economic self-sufficiency. Banking on Our Future is Operation HOPE's award-winning financial literacy program geared toward students in grades 4-12. Teaching materials and guest instructors are available at no-cost to schools. Topics covered include: 1) the basics of banking and budgeting; 2) checking and savings accounts 3) the power of credit; and 4) basic investments.
Saving Money Tips for Teens
A listing of numerous resources geared towards assisting teenagers in understanding and managing credit, tips and strategies for exercising financial independence, and for managing money.
Young Americans Center for Financial Education
As experts in financial education, the Young Americans Center for Financial Education is committed to developing the financial literacy of young people through real-life experiences and hands-on programs purposefully designed to enable them to prosper in our free enterprise system.