March 2, 2010
Today I had the pleasure to read one of my favorite books, "A Fly Went By" to Ann Franco's second grade class at Colfax Elementary.
My reading stop was part of the National Education Association's Read Across America program that calls for every child in every community to celebrate reading on March 2, the birthday of beloved children's author Dr. Seuss.
Motivating children to read is an important factor in student achievement and creating lifelong successful readers. Research has shown that children who are motivated and spend more time reading do better in school.
The students in Franco's classroom love books and love to read. Shelves, cubbies and plastic containers explode with books in her classroom. Notes about reading are posted on bulletin boards, walls and chalkboards. From red and white hats to Dr. Seuss pencils, the students were ready to celebrate reading today. The only thing missing? The green eggs and ham.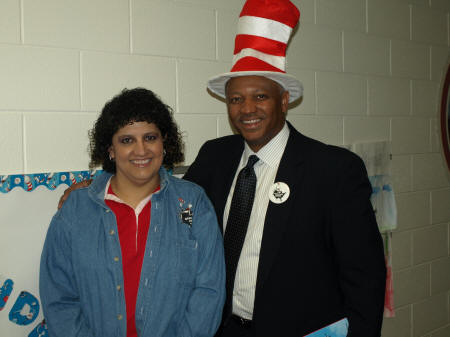 Second grade teacher Ann Franco welcomed me to Colfax Elementary with a special red and white hat.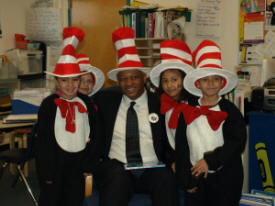 Four of Franco's students were dressed in "cat in the hat" costumes.
Students gathered around and were eager to recite the story with me.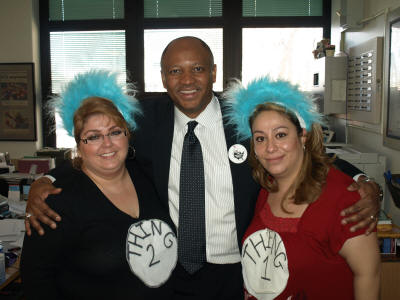 Two "things" were working in the office.