You are here
2019 Senate Youth Colorado Delegates
Colorado's 2019 US Senate Youth Program Delegates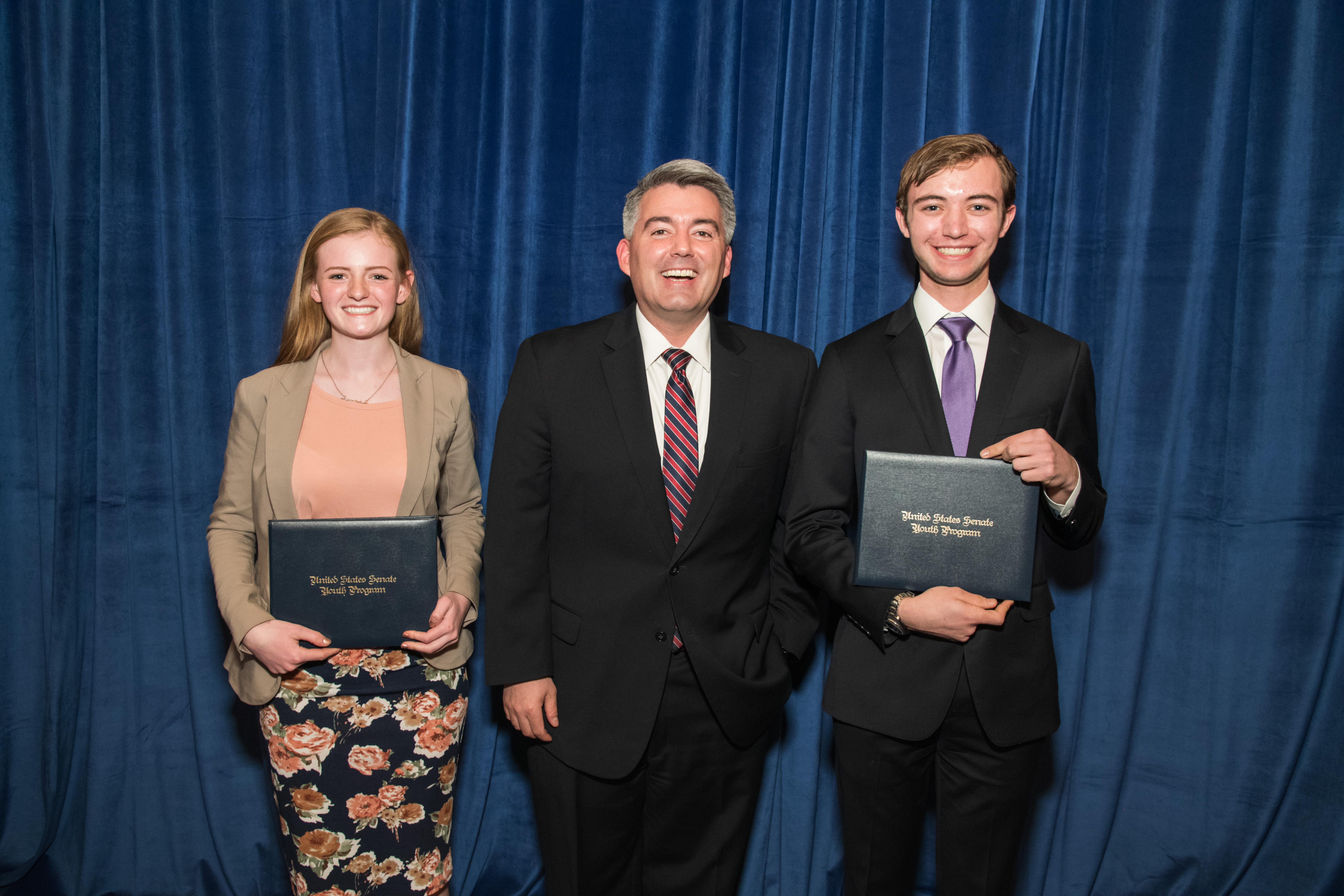 Congressman Cory Gardner with Senate Youth Delegates Anne Marie Ackerman and Ethan Wearner.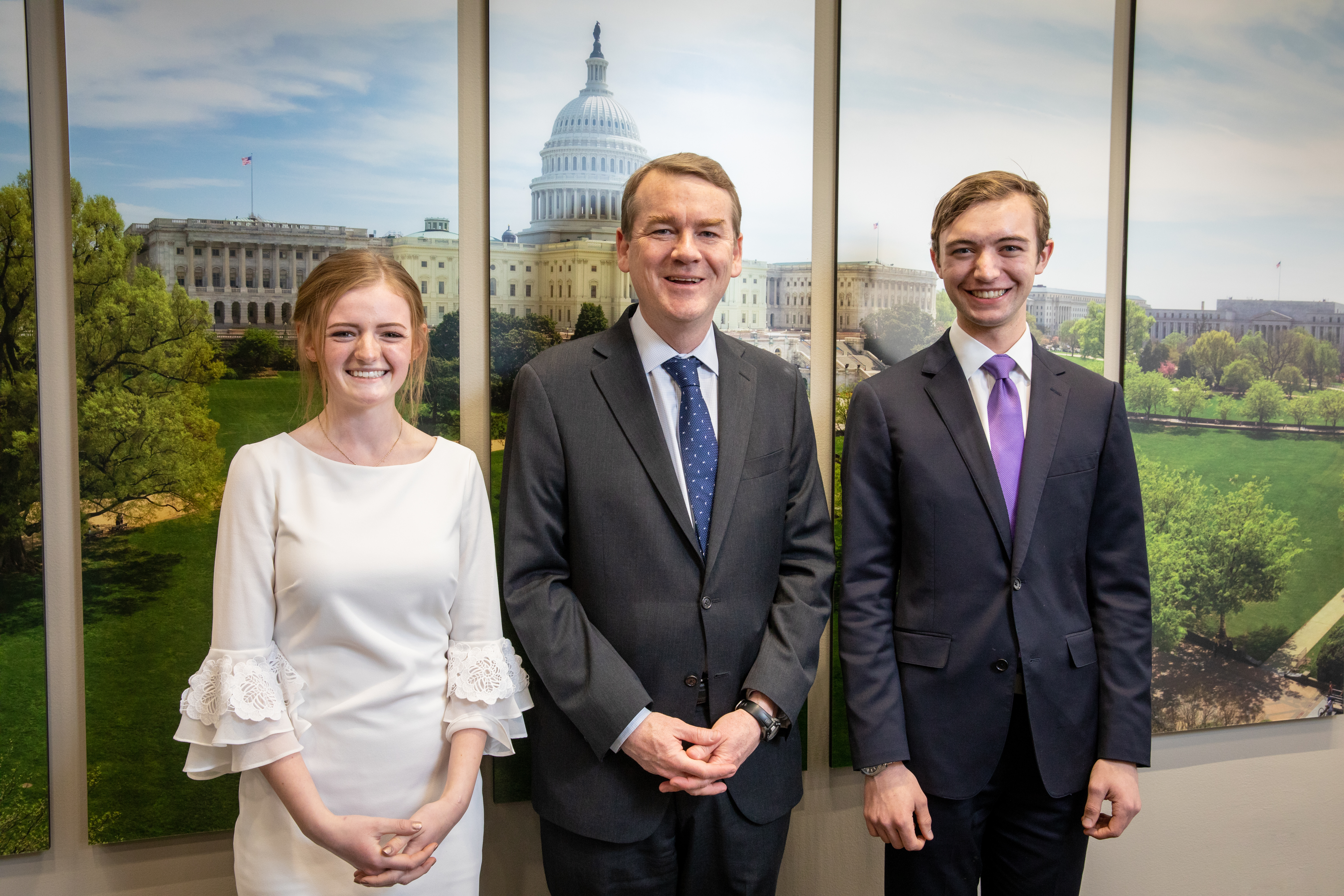 Senator Michael F. Bennet with Senate Youth Delegates Anne Marie Ackerman and Ethan Wearner.
Anne Marie Ackerman and Ethan Wearner were the 2019 Colorado delegates for the United States Senate Youth program. Selection for the U.S. Senate Youth Program is based on a student's outstanding abilities and demonstrated qualities of leadership in an elected or appointed high school student office, in addition to outstanding leadership abilities and a strong commitment to volunteer work.
Two delegates are chosen from each state, the District of Columbia and the Department of Defense Education Activity. The student leaders gathered in Washington, D.C., from March 2-9, 2019, for a week of intensive study of the federal government and, in particular, the U.S. Senate. Speakers for the Washington Week program included US Senators, Congressional Representatives, Ambassadors, Supreme Court Justices and NASA administrators. In addition, each of the delegates received a $10,000 college scholarship. This scholarship, in addition to the program week in Washington, D.C., is made possible by a grant from the William Randolph Hearst Foundation.
View additional Senate Youth Program information
AnneMarie Ackerman's biggest passion is community service. She is a Student Ambassador for the Colorado Secretary of State, a Public Forum Debate Regional Champion, captain of her Varsity Tennis team, and Editor-in-Chief of her school newspaper. She also started a community-wide initiative to support local refugees, serves as a Teen Court peer panelist, and is the president of her church youth group. AnneMarie plans to major in Political Science and attend law school with a focus on Human Rights. She hopes to one day become a diplomat. 
Ethan Wearner currently works for campaigns that represent both parties; he works as a Political intern for the Phil Weiser campaign and was also a volunteer for the Walker Stapleton campaign. He co-founded Monarch's Bipartisan Political Organization, participates in Social Studies and Spanish Honor Societies, was captain of the JV basketball team, and is the President of his school's Key Club. After high school, Ethan plans to pursue a degree in political science with a minor in economics. He hopes to one day work on legislation concerning education and criminal justice reform.
View additional program highlights from the Colorado 2019 Delegates