The following four videos provide an introduction - for any audience - to the important work happening in Colorado to improve the way educators are both evaluated and supported. We recommend watching the videos in order for the most comprehensive understanding.
Watch this 6 minute video to hear more about the changes in educator evaluation in Colorado and our focus on supporting continuous growth for both students and educators.
---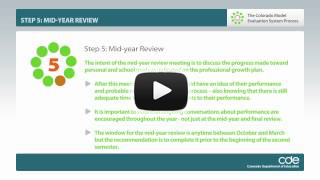 This 6 minute video explains each of the nine steps in the year-long evaluation cycle for both the evaluator and the person being evaluated.
---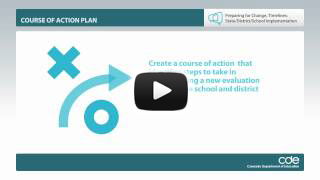 Watch this 3 minute video to hear tips on implementing the new evaluation system and also gain an understanding of associated timelines.
---
Note:
The third video in this series, Quality Standards for Principals and Teachers: Using and Scoring the Rubrics, has been removed as the content has changed. Improvements to the scoring of the model system rubric have been made based on educator feedback and the content is currently being updated. To stay up-to-date on these changes, please subscribe to our e-newsletter.