The Arts Standards reflect the innate creativity and rigorous cognition, required to produce a work of art, all students deserve to experience. The standards challenge the elitist perception sometimes associated with the arts, asking all students to stretch their thinking and participate in the creative process inherent in each arts discipline (Know/Comprehend, Create, Perform/Present, and Refine/Critique).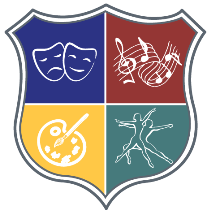 ---
Important Announcements 
New TIGER Music Grant Now Available
The Technology, Instruments, Guest, Experiences, and Resources (TIGER) Music Grant is now available. This new opportunity is made possible through a generous donation from Face Vocal Band. Some members of the group have been educators themselves or had music education experiences that were vital to them as students, thus, they wanted to show their appreciation for hard working music educators in the state. They know that it is often difficult for music programs to purchase items such as sheet music, risers and the basics for music instruction, so they earmarked concert proceeds to offer small grants to music programs to offset these costs.  
School districts (on behalf of schools and charters schools), the Charter School Institute (CSI) and non-public schools are eligible to apply for this opportunity. Approximately $30,000 will be available for approximately 15 – 30 grants. Note: A maximum of $3,000 will be awarded to districts applying for multiple schools and a maximum of $2,000 will be awarded to districts applying for a single school.
A program information webinar was  held on Monday, October 2, 2017 at 11:00 am. A recording is posted below.
Applications will be due Friday, November 3, 2017 to competitivegrants@cde.state.co.us.
To apply please submit a complete cover sheet and assurances page, application pages (including answers to questions for the application narrative) and the budget sheet (incomplete applications will not be considered). These submissions must be received no later than 11:59pm on the due date above to the competitive grants email above.
​
Watch the recording below for additional detail about the TIGER Grant Process
For More Information, Contact:
Carla Aguilar Ph.D.
Music Content Specialist
Standards and Instructional Support
303-352-7279
Aguilar_C@cde.state.co.us
Arts Education eUpdate - August/September 2017
Read the new Arts Education eUpdate to begin the 2017-2018 school year!  For past e-Updates search here.
Arts Education Standards Currently Under Review and Revision
State law requires a review and revision of the Colorado Academic Standards every six years, with the first review to be completed by July 2018. CDE is currently developing a plan to guide the upcoming standards review and revision process, and the department is actively seeking input from all interested parties to inform its planning process. Be sure to stay informed about the arts committee work and share your feedback!
Educator Effectiveness -Practical Ideas Guide for Evaluating Arts Educators
In response to requests by educators and evaluators, CDE initiated the development of a set of guides written by practitioners for practitioners. They are intended to provide informal advice to teachers and their evaluators to help them understand the evaluation process within their specific context. In addition, these guides include specific practices to "look-for" to guide their classroom observations and help ensure that all licensed teachers receive fair, valid and reliable evaluations.
Dance Endorsement Approved by State Board
 The State Board of Education unanimously approved the Dance Endorsement Rules for Colorado. To find out about the process and requirements to obtain this endorsement, visit the Educator Licensing Office site and/or click on this link to view the endorsement worksheet list. 
Colorado teacher-authored instructional units are on our website. Hundreds of teachers from 116 school districts participated in workshops for the creation of Colorado Academic Standards-based curriculum overviews and instructional units. 
If you are new to Colorado or are just interested in learning about the overarching headlines regarding arts education, this one page reference sheet is a good place to begin! Use the navigation links on the right side to read even more about the exciting world of arts education in Colorado!
Colorado Department of Education's Response to the National Core Arts Standards 
The final version of the National Core Arts Standards (NCCAS) was released on June 4, 2014. 
---
Relevant Legislation
Arts Education for Workforce Development Act
This statute encourages all public schools to provide courses in performing and visual arts. Courses may include traditional arts classes, on-line study, internships, externships, mentor experiences, or independent study. Schools are encouraged to use innovative ways to deliver arts education, such as technology, software, and forming partnerships with other school districts, or community colleges. The statute also provides definitions for visual and performing arts in Colorado.
For website assistance in the arts, please contact Karol Gates.